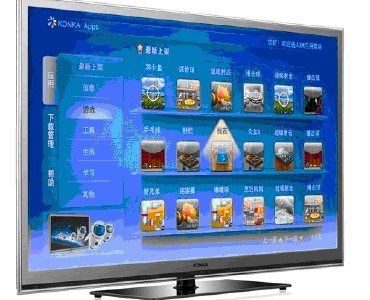 After just selling Xiaomi Mobile Phone 3 and Xiaomi TV, the company, which has been living in saliva and exposure, has also been questioned in a new round.
At 12 o'clock on the 15th of October, many rice flour, media and even Xiaomi's competitors almost sat in front of the computer to refresh the page, but after a few minutes, Xiaomi's official website showed the words "Millet 3 and Xiaomi TV are sold out". . The millet official announced the sale time: Xiaomi 3 took 1 minute 26 seconds, and Xiaomi TV took 1 minute 58 seconds.
This has become the practice of Xiaomi's product sales - using increasingly short numbers to show the popularity of the product and the enthusiasm of rice noodles - but it also tends to incur similar challenges as "overly deliberate marketing" or "suspected fraud."
This time is no exception. User TNITF found on the Xiaomi official buy page that the "buy" button on the page was in name only because the button did not go through the post request but directly generated the "sold out" page. A millet product manager responded by saying that this was done to slow down the server's concurrent access and to make the user experience smoother (servers do not get stuck).
Even the media used the tone of irony to say that the TNITF Weibo commentary had almost no appearance of rice noodles because most of the rice noodles did not grab their favorite products.
Insufficient supply and hunger marketing are still the tightest curse of Xiaomi.
"Produce a sell one"
The number of millet 3s sold on the 15th was 100,000 units, while millet TVs were 3,000 units, and they were only available to customers in seven cities including Beijing, Shanghai, and Guangzhou. The shortage of TV supply, coupled with regional restrictions, makes rice flour that had once seen the rush to buy up, and they do not expect much from the beginning.
"We rushed to buy from the internal network that day, but we still did not grab it." An internal employee of Xiaomi has already been mentally prepared. At the same time, he also expressed dissatisfaction with the insider's lack of privilege. "Because of the shortage of goods, the order was placed above. Close to the user."
There are doubts, of course, there are refutations. Xiaomi did not make a public response to the above "false buying" remarks, but was more willing to wash his own voice through the user's voice. In the millet forum, there is a special rice noodle sticker that announces that it really grabs a mobile phone or TV. There are also micro-blog users drying rice Mi 3 system screenshots, frankly "millet TV and mobile phones can grab, but it is too little."
For all of the above, a millet TV engineer complained to TechWeb: "The production process has a climbing process. We are producing one unit and the user responds to the shortage. We feel the same, but there is no way but to wait. "
The engineer also revealed that the next batch of millet TV is expected to be on the fast track soon, but what concept is soon to be followed, half a month, one month or six months, he dared not say.
Another news that can be confirmed is that Xiaomi plans to establish a large-scale offline self-operated retail + experience store in Beijing and Shenzhen in the first half of next year, which is similar to the Apple retail store. Users do not need to make online reservations, and they can purchase directly from retail stores. product. Dong Yang, Xiaomi's after-sales customer account manager, told TechWeb that the self-operated retail store will combine with the existing 400 outsourcing experience stores and 18 millet homes to form a multidimensional network of sales and after-sales services under the Xiaomi line.
Whether the opening of the retail store will also represent Xiaomi's products will improve the current shortage of supply, and gradually stabilize. After all, unlike online purchases, once the retail store entity repeatedly displays out of stock, both the user cost and brand reputation will be Caused breakage.
"(Delivery) may improve," Dong Yang's tone still has some doubts, "but Apple's offline retail stores often have out-of-stock conditions."
"LeTV relies on gimmicks"
Competitors are keywords that Xiaomi will never revolve around.
The launch of Xiaomi TV suffered an iQIYI TV and she was exposed to LeTV when it was sold. The insider of the millet even used "ride-and-go" to sneer opponents' timing choices on product promotion.
Just a few days before the launch of Xiaomi TV, LeTV released a 50-inch smart TV S50 with a price of 2,499 yuan for the "nuclear explosion" product. LeTV's Vice President Zhang Zhiwei's speech was not offensive: "In the future, the 42- to 50-inch smart TV market price in the Chinese market will start at 2,499 yuan, and the medium-size TV will fully enter the 50-inch era. No longer need 42+ size products. The goal of the 50-inch Super TV is to eat a 46- to 50-inch mid-size screen market, and the traditional vendor price system will collapse."
The size of the millet TV is 47 inches, between 46 and 50 inches; the price is set at 2999 yuan, 500 yuan higher than LeTV S50.
Xiaomi doesn't think his price advantage is "penetrated" by his opponent. "It is 2,499 yuan, but with some content and other payment terms, LeTV's price is also about 3,000 yuan." The millet television engineer said, "We will not do this gimmick."
Apart from the hardware competition, there is no need to charge the content of Xiaomi TV. However, compared to LeTV and iQiyi who have their own video content system, Xiaomi TV is naturally in a weak position. In addition, copyright disputes over video content have made Xiaomi even worse. To deal with copyright issues, Xiaomi has always taken a negative attitude. This is seen by the outside world as its weakness.
On August 5th, Thunder indicted Xiaomi to smuggle its films "The Martial Arts" and "Taiwan"; in September Hunan Satellite TV sued Xiaomi's pirated variety show "Every Day"; in October, Youku Potato sued Xiaomi for broadcasting "Beijing Youth" and " Love Apartment 3, Legend of Chu Han and other TV series.
But whoever is making gimmicks and who is telling the truth can only prove time. Some commentators suggested that Xiaomi is undoubtedly powerful and admirable as a startup upstart who has reached a valuation of US$10 billion in just three years. However, a series of issues that are rapidly growing still need to be highly vigilant.
As we know, Lithium Battery has many advantages.
Self-discharge is small, under 2% per month (recoverable). No memory effect. The operating temperature range is -20℃ ~ 60℃. Excellent cycle performance, fast charging and discharging, charging efficiency up to 100%, and large output power. Long service life. It does not contain poisonous and harmful substances and is called green battery.
Rechargeable Lithium Battery, Rechargeable Li Battery, Rechargeable Lithium Polymer Battery,Rechargeable Lithium-ion Battery, Renewable Li-ion Battery, Li Battery Backup
Shenzhen Enershare Technology Co.,Ltd , https://www.enersharepower.com