China is a big country in the production and consumption of lighting products, and lighting power accounts for about 13% of the total electricity consumption of the whole society. Compared with traditional lighting fixtures, LED lamps have the advantages of low heat generation, low power consumption, long life, good color rendering, fast response, no flashing frequency, no eye injury, and light and short products. If we replace all of the 1.4 billion incandescent lamps in use in China with LED lamps, we can save 48 billion kWh per year. China experts in the porcelain library said: LED, as a strategic emerging industry in the global competitive development, has become a new engine for promoting industrial transformation and upgrading and promoting energy conservation and emission reduction in the post-crisis era.
Although the mainland LED industry is in a downturn, the quarterly reports released by large LED listed companies are also lacking, but some LED lighting companies are more optimistic about the future prospects than worry. Everyone seems to have spotted the development direction of the market. I also believe that LEDs must have a bright future with their energy-saving features. At least LED lighting lamps are no problem to replace the current energy-saving lamps on the market. What's more, you can rely on the national finance "this big tree" to enjoy the cool.
It is understood that with the continuous improvement of LED technology and the continuous decline of cost, the application of LED in urban landscape lighting, decorative lighting and small-size backlight has entered a mature stage; it has entered a high-speed development in the field of large-size backlight and large-screen display. The growth period; general lighting products will soon enter the high-speed development period from the introduction period.
Behind the LED lighting market, there are many LED industries that are mixed in, and regardless of performance. The national standards recognized by the industry must be mentioned on the agenda. Otherwise, the LED industry called "the ultimate solution for human lighting" will eventually It can only be like the glittering fonts, although it looks very dazzling, but too much is too complicated, it will make people feel dizzy. So how do you buy LED lighting products as a consumer? The following Chinese experts in the porcelain library will explain in detail for you.
NO1: Look at the packaging and trademark: The state mandates that the LED lamp manufacturer's products mark the following contents on the outer packaging: rated voltage, voltage range, rated power, and rated frequency. Generally speaking, the quality of the trademark printing of high-quality products is good, the font is clear, it is not easy to fall off, and it is wiped with a soft damp cloth. The mark is clear and identifiable, it is not easy to wipe off, and there are trademarks of manufacturers and related certification marks. Counterfeit products have poor printing quality, fuzzy fonts, easy to erase, no manufacturer's trademark and related certification marks.
NO2: It should be noted that the emi of the led lamp will interfere with other sensitive wireless household electric appliances such as TV sets (export to the United States must comply with the fcc-classb standard).
NO3: The real LED energy-saving lamp is a three-color tube, which is white, covered with a hand and whiter. In addition, from the perspective of the lamp tube, it is possible to compare a plurality of lamps together, and the shape and size consistency of the lamp tube are mostly bent and formed by a machine, and most of them are products produced on a large scale. The consistency of the product is good, the quality is easy to be guaranteed, and the interchangeability during maintenance is better. Of course, there should be no cracks, looseness, and traces between the interfaces. During the installation and disassembly process, the lamp cap should not be loose or smashed.
NO4: Consider the color temperature problem, especially as a reading lamp or night light in the bedroom, you should use 2700k low color temperature led.
NO5: LED energy-saving lamp startup has two characteristics: First, the higher the temperature, the easier it is to start; the second is that the lamp is turned off and will not flash. In addition, it is worth mentioning that many LED energy-saving lamps are very dark, which is not good for the life of the bulb. The LED energy-saving lamps should have a power circuit and a PCB board inside.
LSZH cables is the abbreviation term of (low smoke halogen free) low smoke zero halogen electrical cables.FR is for flame retardant power cables, also for the short term of Fire Resistant Power Cables. The smoke released by these cables is non-toxic when fire happens. Therefore they are applicable for public places to protect instruments, equipments and people from potential harm.Fire resistant Power Cable will still keep the electrical power on within certain time in case of combustion.Flame retardant power cable may produce low gases and smoke after combustion.These cables are generally used in population-concentrated public places to have better fire safety and rescue capability.
Specification
Conductor:99.99% oxygen free copper or aluminum
Insulation/Sheath: LSZH FR formula added
Rated Voltage:≤35KV
Packaging: wooden steel drum, wooden/paper/plastic reels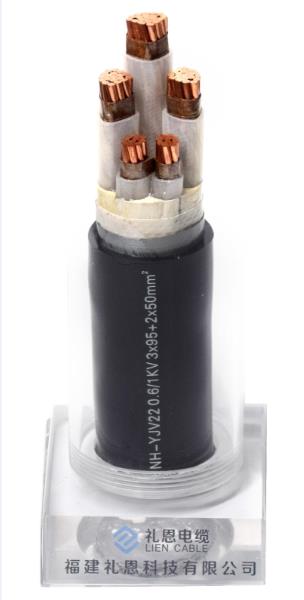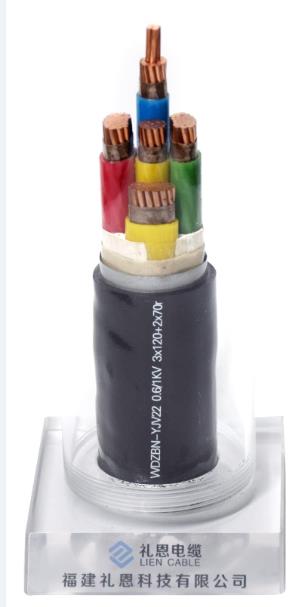 Main advantage
l Low or no halogen acid gas release
l Excellent resistance to weather (-30℃ to 105℃)and fire
l Withstanding high voltage and current stressing
l Good elasticity and stickiness, long life time
Application
l High-rise building
l Hospital , Large-scale library,Gym ,Hotel
l Bus station or railway station, Airport , passenger waiting room
l Cultural heritage building, nuclear power plant,important military facilities
l Subway ,underground shopping mall
Classification
The application of LSZH power cables are classified into 4 level based on using features, fire risk and difficult for evacuation and life-saving.
| | |
| --- | --- |
| Application | Flame Retardant Class Choice |
| Superior | Class A |
| Grade 1 | Class B |
| Grade 2 | Class C |
FAQ
Q: Are you a factory or trading company?
A : We are a manufacturer. We are professional in developing and producing electrical wires and cables since 2001.
Q: Can I visit your factory?
A :Yes! You are welcome to visit our factory for further detail check.
Our factory is located in Minqing,Fujian.You could choose to fly to Xiamen/Fuzhou International airport. And tell us your flight No. We will arrange to pick you up if you like.
Q: May I buy samples from you?
A: Yes! You are welcome to place sample order to test our superior quality and services.
Q: Can you put my brand name (logo) on these products?
A: Yes! Our factory accepts to print your logo on the products.
Q: May I know the status of my order?
A: Yes .The order information and photos at different production stage of your order will be sent to you and the information will be updated in time.
Please welcome to get in touch with us for further information about catalogue, production and price list. Will response as soon as possible. OEM service is available based on legal authorization. And you are also very welcome to visit our factory by mutual schedule check accordingly.
LSZH FR Power Cable,Lszh Fr Sheath Power Cable,Power Station Control Cable,Low Smoke Control Cables
Fujian Lien Technology Co.,Ltd , http://www.liencable.com