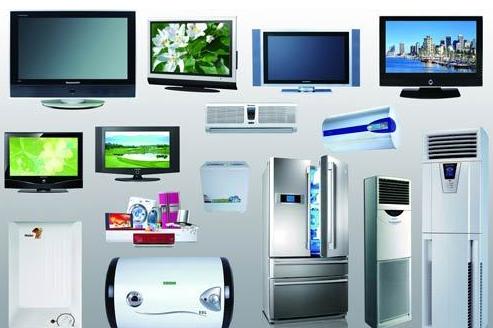 Last year, the home appliances industry was downhill due to the impact of the market. In the past year, it seems that all external factors have caused the home appliance industry to become "passive." In the face of severe challenges, all home appliance companies have also gone head-to-head, striving to leave the industry with no regrets in the new year.
In the current situation of sluggish sales of home appliances in the past year, household appliances companies have not only increased their sales through policies such as home appliances to the countryside and energy subsidies, but also have taken advantage of expanding their own brand technology to provide complete appliance solutions. , Assisting the integration of enterprise transformation and upgrading, etc.
Taking Gome as an example, after its acquisition of Dazhong, in 2012 Kuba again conducted a complete "collection", Kuba and Gome Online Mall will achieve full docking in the aspects of commodity procurement, logistics and distribution, and after-sales service. Realize resource sharing. Soon after, it merged GOME's online mall and Kuba's two e-commerce companies and named it Gome Online. In addition, the United States and China Telecom, Kaiyuan Mall, Daming Palace building materials home city and other companies to create a new Huimin consumer circle.
It can be seen that household appliances companies have taken advantage of the brand advantages that have been precipitated offline and integrated the advantages of online and offline resources. While expanding the influence of online brands, they have also met the needs of customers to the utmost and promoted the realization of their own corporate business strategies. .
Responsiveness The company's feedback to consumers "giving many unrecognized consumers a benefit" is the most basic social responsibility for home appliance manufacturers. While the products of many home appliance manufacturers have been recognized and supported by consumers, the return of the society and the majority of consumers have also been put on the agenda by home appliance companies. The reporter learned from the ancient city of Xi'an home appliance market that many home appliance brands in addition to economic benefits, the same enthusiasm for social benefits, to maximize the benefit to consumers, have exerted their influence, product advantages and reciprocal activities to drive consumers to quality of life The promotion.
It is understood that, in addition to home appliance trade-in, energy-saving subsidies and other preferential policies, home appliances business also through the strong combination of strengths of their own products, carry out various types of large-scale group purchase activities. In addition, all kinds of feedback activities are dazzling. For example, consumers participate in 100 liters for 200 flowers and 500 liters for 800 flowers; purchases of household appliances, participation in sweepstakes, travel, concert tickets, and consumer payment in installments may enjoy "zero interest rate, zero down payment, and zero fee. "And so on.
Layout of New Machine Market Occupation is the Key In a challenging year, home appliance manufacturers and home appliance companies are trying their best to gain market share and have adopted new strategies to stabilize their markets. Many home appliance companies have leapt to New Year's market share by introducing new brands, improving product technology, and updating their appearance.
According to reports, in addition to Suning's assets and business of "Red Kids" and "Popular Purchase" brands, Suning has fully upgraded the operations of Suning's mother and infant cosmetics and cosmetics, as well as the Ministry of Industry and Information Technology's "Mobile Communications Resale Service Pilot Project". The "Consultation" draft of the review proposed a new business model of "Wal-Mart + Amazon", ready to enter the virtual operator. In the home appliance brand, Haier uses the XQG80-HBD1426 drum washing machine with I-touch TFT touch panel. Many high-definition TVs that China's color TV makers have hit this year are competing to appear on the consumer electronics market. On the other hand, the new products of the public appliance brands are also constantly exhibiting at major exhibitions, so that more people are concerned about the results of their technological innovation.
It must be said that in 2012, the home appliance market experienced a huge storm, and it was precisely this huge storm that proved the firm target of the home appliance industry. In this increasingly transparent market, there is no enterprise that can achieve industry first by relying solely on the price level. Therefore, in the brand-new 2013, only strength is strong, and "attitude" is used to change "destiny". In order to lay out the market in advance, it becomes the first question that companies need to consider.
This Automation curtain is specially designed for automation industry. SDKELI LSC2 light curtain is designed for automation field, with small size, compact structure and strong anti-interference ability, and the product meets IEC 61496-2 standards. The Automatic Light Curtain is with reliable quality and very competitive price. It has been used in many factories and has replaced curtains from Sick, Omron, Banner, Keyence, etc.
Automatic Light Curtain,Laser Light Curtain,Automation Light Beam Sensor,Automatic Infrared Beam Sensor,Infrared Beam Curttain Sensor,Infrared Beam Sensor
Jining KeLi Photoelectronic Industrial Co.,Ltd , https://www.sdkelien.com