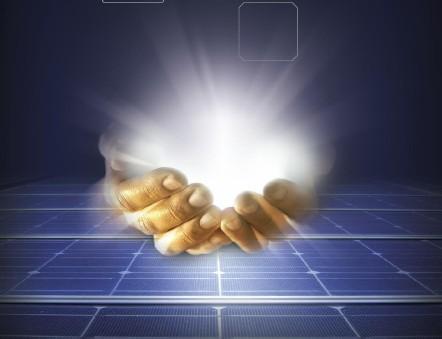 NO.1 Yunnan Tianda Photovoltaic Technology Co., Ltd. has been reorganized into a subsidiary of China Huagong Industry Group Xinhuaguang. Yunnan Tianda Photovoltaic Technology Co., Ltd. is one of the earliest and largest professional companies in China for solar cell manufacturing, design, sales and installation. In 1978, it began to develop and produce monocrystalline silicon solar cells. In the past 30 years, tens of thousands of high-quality solar cell power stations (systems) have been installed in China, and are used throughout China. They are widely used in civil, commercial, and industrial fields to promote the use of solar energy in China and improve the environment. Made a positive contribution.
Tianda uses Yunnan's high-quality photovoltaic resources to develop the photovoltaic industry and has a wealth of experience.
NO.2 Zhongdian 48 Institute, the full name of the 48th Institute of China Electronics Technology Group Corporation, is part of the China Electronics Technology Group Corporation. China Electric Power is one of the earliest groups involved in the photovoltaic industry, with 48, 18, 2, 45, and 36 subsidiaries all involved in the photovoltaic industry. Among them, 18 are the authoritative organizations for testing and testing of domestic photovoltaic products, and 48 are the authoritative R&D and production organizations for domestic photovoltaic equipment.
The cradle of domestic photovoltaic equipment production. The only company in the country that has been rated as the world's top ten photovoltaic equipment supplier for three consecutive years, and has the nationwide national research center for photovoltaic equipment R&D centers. It owns three wholly-owned subsidiaries, Beijing Zhongkexin Electronic Equipment Co., Ltd., Hunan Red Sun New Energy Technology Co., Ltd., and Hunan Red Sun Optoelectronics Technology Co., Ltd., and is a global top 500 new energy company. The company has a complete sub-branch industrial chain of 1.5GW, and has the ability to produce photovoltaic systems, photovoltaic cells, components, and power plant design and construction.
NO.3 Tianwei Group, a subsidiary of China Corps Group. Tianwei Group is involved in all the photovoltaic industry chain, especially upstream silicon materials. It owns Tianwei Sichuan Silicon Industry, Leshan Ledian Tianwei Silicon Industry, and Sichuan Xinguang Silicon Industry and
Other
well-known domestic silicon material production enterprises. Zhongwei owns Tianwei New Energy Holdings Co., Ltd. and Tianwei (Chengdu) Photovoltaic Components Co., Ltd. Downstream Tianwei New Energy System Engineering (Beijing) Co., Ltd.
Tianwei has strong capabilities in the photovoltaic field. The world's top 500 new energy companies. The company has 1.5GW of production capacity.
NO.4 China Enfi, is affiliated to China Metallurgical Group. China Enfi Engineering Institute is a national Class A design institute, especially in the field of non-ferrous metal design. China ENFI focuses on both ends of the industrial chain in the photovoltaic industry. The front end is made of silicon materials. Its controlling Luoyang China Silicon High-tech Co., Ltd. is the top three in the domestic silicon industry and has independent intellectual property rights; the end is the investment, development and operation of photovoltaic power plants. This stage is owned by Enfi.
Enfi currently operates more than 30MW of power stations and its project reserves exceed 500MW. In the field of power station construction, a tracking system was independently designed and successfully used with Zhongwei Photovoltaic Power Station project in Ningxia.
NO.5 Shanghai Aerospace Machinery and Electronics, under the China Aerospace Science and Technology Corporation. It is a subsidiary of the Shanghai Aerospace Eighth Academy. Shanghai Aerospace Eight Institutes have seen rapid development in the past two years. There are numerous wholly owned or controlled subsidiaries. Shanghai Solar Technology Co., Ltd. is more famous as its component sales company and application system integration company. In addition, Shanghai Shenzhou New Energy, Lianyungang Shenzhou New Energy, Inner Mongolia Shenzhou Silicon, Inner Mongolia Shenzhou Electric Power, and Shanghai Shenzhou Power are eight-horizon photovoltaic related companies. The entire photovoltaic industry chain is relatively comprehensive.
Shanghai Aerospace has been operating frequently since the second half of last year, especially in the field of photovoltaic power station development. The project to be built in Gansu Province exceeds 500 MW. As a listed company, Shanghai Aerospace has a strong financing capability in the development of photovoltaic power plants.
NO.6 Shaanxi Electronic Information Group Co., Ltd. is directly under the jurisdiction of the Shaanxi State-owned Assets Supervision and Administration Commission. Subsidiaries in the field of photovoltaics include Shaanxi Photovoltaic Industry Co., Ltd. (each with 50% shares of Yanchang Petroleum Corporation), Xi'an Yellow River Photovoltaic Co., Ltd. (shared by Shaanxi Electronic Information Group and its subsidiary Xi'an Huanghe Group), Xi'an Fiber Optics Technology Co., Ltd. The company (Shaanxi Electronic Information Group subordinate enterprises Shaanxi Fenghuo Communication Group and Shaanxi PV Industry Co., Ltd. jointly funded), Shaanxi Changling Photovoltaic Electric Co., Ltd. and so on.
Electronic information group has occupied almost half of the photovoltaic industry in Shaanxi Province and has invested heavily. It has a full industrial chain of silicon materials, silicon wafers, batteries, components, system integration, and inverter production.
NO.7 Ningxia Yinxing Polysilicon Co., Ltd. is directly under the Ningxia Power Generation Group, and its subsidiary Silver Star Energy is a listed company. Relying on the strong advantages of Ningxia Power Generation Group in the power industry, Yinxing has developed rapidly in the field of photovoltaics. Ningxia Yinxing Polysilicon adopts a physical smelting method that is different from other companies and successfully overcomes the difficulties and possesses relevant intellectual property rights. The company conscientiously implements the scientific development concept and implements the solar energy industry development strategy and solar energy level of the group company, including "two ends" (that is, polysilicon raw materials are produced entirely by themselves, does not depend on imports, and ultimately builds solar photovoltaic power stations themselves and does not depend entirely on foreign markets). Polysilicon product positioning.
It also owns Ningxia Yinxing Photovoltaic Power Generation Equipment Co., Ltd., focusing on component production. ECO Energy focuses on investment operations.
NO.8 Guodian Photovoltaic (Jiangsu) Co., Ltd. is a subsidiary of China Guodian Group, Guodian Environmental Protection Technology Group Co., Ltd. With the strong advantage of China Guodian in the power system, Guodian Photovoltaic (Jiangsu) Co., Ltd. mainly focuses on components. Production, system integration turnkey services. In Yixing, Guode Jingde Solar Energy Technology (Yixing) Co., Ltd. was established and Guodian Solar Energy System Technology (Shanghai) Co., Ltd. was established in Shanghai, focusing on power station general contracting services.
NO.9 Dongfang Electric Group (Yixing) Magee New Energy Co., Ltd. belongs to Dongfang Electric Group. Focus on the production of single crystal 156. Oriental Magee is located in Jiangsu Yixing Economic Development Zone. Construction started in September 2008 and trial production was made in September 2009. The first 60MW solar cell production line entered volume production in January 2010. The company implemented a phased construction project. The first phase of the project was completed in 2010, and the second phase of the project was fully put into operation in October 2011. After its completion, Oriental Magee has reached a production capacity of 480 MW of solar cells and a moderate and high-level module production scale. Products through TUV \ CE \ CB \ Golden Sun certification.
NO.10 China Science and Technology Photovoltaic Power Holdings Co., Ltd., its parent company, China Science and Technology Development Group Co., Ltd., is affiliated to China Merchants Group. Although China's science and technology photovoltaic power enters the industry soon, it has experienced rapid development in the past two years. Its subsidiaries are: Qinghai Province. Encyclopedia Optoelectronics Co., Ltd., Qinghai Hongke New Energy Integration Technology Co., Ltd. In addition, China Merchants New Energy acquired Lingyang New Energy, which owns the China Merchants Zhangzhou Development Zone Solar Energy Technology Co., Ltd.
China Merchants New Energy entered the field of solar power stations in 2011 and carried out a large number of power station developments. Cooperate with GCL-Poly to jointly develop and build photovoltaic power plants. Utilize Group resources to develop solar photovoltaic power stations in warehouse ports.
It can be equipped with different type of storage battery such as lead acid battery, Nickel Cadmium Battery, silver zinc battery, Lithium Ion Battery and other storage batteries, providing various output voltage classes.
Built-in storage battery and charger, equipped with the function of over-charge and over-discharge protection and capacity display. It is used as working power supply for lightings, communications, laptops, and special instruments of emergency working, field working, press interviews, special vehicles and other fields.
Dc Power Supply,110V Dc Power Supply,220V Dc Power Supply,110V Dc Power Supply System
Xinxiang Taihang Jiaxin Electric Tech Co., Ltd , https://www.agvchargers.com