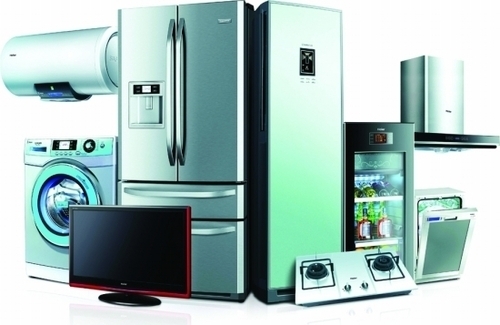 In the first quarter of this year, although the RMB exchange rate was slightly adjusted, the increase in labor costs and the slowdown in the economic growth of emerging countries have slowed down the increase in China's household electrical appliance exports. Under pressure from inside and outside, many companies have accelerated their global resource distribution through overseas e-commerce and cross-border acquisitions, pushing their own brands and seeking breakthroughs.

Enter the bottleneck period

Zhou Nan said that the curve of China's white goods export growth rate is "going down".

Zhou Nan said that the growth rate in 2012 was 6.7%; the growth rate in 2013 was 8.3%, and "for the first time exceeded 60 billion US dollars." In the first quarter of this year, China's white goods exports stood at US$14.79 billion, an increase of 4% year-on-year, which was half the increase from the previous year.

From the perspective of the export market, Western European and North American markets have recovered from the financial crisis, but it is difficult to have explosive growth; while emerging markets are not optimistic, and the inventory level is higher. From the perspective of products, air-conditioning, refrigerators, washing machines and other "Dabai" exports Difficult to have large growth; export of small household appliances "larger space", but there has also been "differentiation" - the first quarter of small kitchen appliances export volume fell, the electromagnetic oven dropped 43%, rice cookers dropped 20%; iron, hair dryer, shaving Exports of small household appliances such as knives are growing.

In the first quarter of this year, the RMB exchange rate against the US dollar depreciated by about 3%. Zhou Nan, who has just participated in the Canton Fair in spring 2014, said that the devaluation of the renminbi has made exporters "enhance signing enthusiasm, but not necessarily benefit," because export contracts are locked in exchange rates.

Domestic labor costs continue to rise. After the Spring Festival this year, it is difficult to recruit workers. The monthly salary of skilled workers has risen from more than 2,000 yuan last year to about 3,000 yuan at the beginning of this year. Household appliances companies in Japan and South Korea have stepped up efforts to set up factories in Southeast Asia, but Zhou Nan believes that China's domestic market is large and the industrial chain is well-supported. Southeast Asian countries are not as good as China in these two points, so they have little impact.

"We expect the export growth rate in the first half of this year to be lower than last year, about 5%," Zhou Nan said.

The export of black appliances also turned down in the first quarter, but the export of color TVs was "outstanding." Lu Yong, secretary general of the China Electromechanical Import and Export Chamber of Commerce and Audiovisual Subcommittee, revealed to the newspaper that audio-visual products including color TVs, LCD panels, DVDs, and digital cameras were exported in the first quarter of this year, both "quantitative negative growth," with an export value of $26.78 billion, a year-on-year drop. 5.6%.

Lu Yong said that developed markets such as Europe, North America, and Japan grew by 8% to 10%; Russia, the Middle East, Africa, and Latin America also maintained growth; but exports to Southeast Asia drastically decreased, including Hong Kong, China, Taiwan, South Korea, Thailand, Singapore and other places.

"From January to March this year, color TV sets exported 2.81 billion U.S. dollars, an increase of 29.4% year-on-year; export volume was 15.679 million units, an increase of 43.4% year-on-year." Lu Yong believes that this year's football "World Cup" has stimulated demand, and overseas distributors have rushed to the Spring Festival. Pre-stocking; European Union countries' markets are recovering; China's six color TV brand factories have also expanded overseas market expansion, and South Korea's Samsung and LG's factories in China have also increased shipments to third countries.

LCD panel exports, but it is another scene. Lu Yong said that from January to March of this year, the value of LCD panel exports was US$7.02 billion, a decrease of 30.1% year-on-year. "The demand for the panel is not strong, and China's ability to develop high-end panels also needs to be improved."

The export volume of audiovisual products in China has been hovering around US$125 billion for many years. "High-speed growth has passed," Lu Yong believes that to break the "bottleneck" and "do not rely on quantity, rely on product added value, according to overseas market demand for product development."

Finding a new "seaport"

To earn meager "surprise" profits on cheap labor and large-scale production, the road is getting harder and harder to go. How to find a new "seaport"?

Overseas e-commerce is one of the breakthroughs. Liang Yongjian, General Manager of Belgrade Electric, said that the export volume of Garment Steamers has increased by nearly 20% year-on-year in the first quarter of this year. This was mainly due to the increase in overseas e-commerce revenue, which is now in Singapore, Hong Kong, Taiwan, Japan, The United States, the United Kingdom, Germany, Australia, Vietnam, Myanmar and Russia conduct e-commerce business.

Liang Yongjian just went to Singapore last week. Belald established a team to "drain" from Facebook to support the development of overseas e-commerce. "Last year, shipments and after-sales networks were laid. It is expected that this year's exports will increase by nearly 50%."

"It is the key to embarking on an overseas brand through e-commerce," said Liang Yongjian. Just as Japanese and South Korean companies a few decades ago, it is now China's turn to take a stand on the world stage. "We are not just looking for sales. There is value."

Color TV giant Skyworth is also increasing its own brand export efforts. Sun Weizhong, head of Skyworth's overseas operations, disclosed to the newspaper that Skyworth pushed the "Skyworth" brand in India, Indonesia, the Philippines, Thailand, and Vietnam. "We recently did some major projects, starting from July to August. In the first quarter of this year, the export volume increased by 20%, and it is expected to reach 40% to 50% for the whole year."

Sun Weizhong frankly stated that "the United States withdraws from QE and the currency of emerging countries is under devaluation pressure." The currencies of India, Indonesia, and the Philippines all devalued last year. Skyworth hits its own brand and goes to middle and high-end to prevent the risk of loss from local currency devaluation.

Playing an independent brand in the international market is a difficult road. Gree's overseas business executives believe that "in the long run, Chinese companies must increase their ability to integrate resources globally", including resources for manufacturing, development, finance, channels, and supply chains, to adapt to the rapidly changing environment of international trade.

Cross-border acquisitions are an important means of integrating global resources. In recent years, Haier has successively "sold up" overseas acquisitions, first acquired Sanyo's white assets in Southeast Asia and Japan, and acquired New Zealand Fisher & Paykel. Zhou Nan believes that "Haier's fancy is not only overseas factories and channels, but also high-end product research and development resources."

Huayi Compression, a subsidiary of Changhong, acquired a Spanish refrigerator compressor company the year before. In April of this year, Zhongshan Changhong invested USD 672.40 million in Pakistan to build a refrigerator project to realize the local manufacture and sales of refrigerators overseas.

In March of this year, TCL acquired Sanyo's color TV plant and related assets in Mexico for HK$120 million. Zhang Bing, director of research at Display Search in China, believes that TCL's move can leapfrog tariff barriers and "help restore lost ground." Ten years ago, TCL acquired Thomson France and wanted to borrow Thomson and RCA brands to enter the developed markets in Europe and America. However, afterwards, its European and American color TV business had been losing money and contracting. In the past few years, TCL Color TV's export business was mainly in emerging markets. The acquisition of Sanyo's Mexican plant will be able to re-emerge in the European and American markets. "Short-term for Sanyo OEM, long-term will be based on the TCL brand."

"Chinese companies should seize the opportunity of global home appliance brand changes after the financial crisis." Zhou Nan revealed that some high-end white goods brands in Europe and the United States have been hit by the financial crisis and are "waiting for the word", and Chinese companies are negotiating to purchase overseas brands. .

Lu Yong reminded that "European and American markets recognize brands and overseas acquisitions are shortcuts. However, TCL's acquisition of Thomson and Changhong's acquisition of Slovak factories have encountered European workers' resettlement issues, so overseas acquisitions must also consider their own digestion capabilities".
Networked Coordinated Signal Controller
Traffic Signal Controller,Adaptive Signal Controller,Cooperative Traffic Signal Controller,Networked Coordinated Signal Controller
Jiangsu Bosiwei Optoelectronics Group Co.,ltd , https://www.bswledled.com