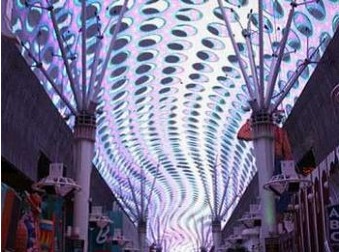 Although the news of LED business owners running from time to time has been heard from time to time, the total output value of the LED industry still achieved an increase of more than 30% this year. Yesterday, the reporter learned from the 2012 "High-tech LED Conference" held in Shenzhen that the total output value of the LED industry is expected to reach 205.9 billion yuan (2011 output value is 154 billion yuan). According to Zhang Xiaofei, CEO of Gaogong LED, The number of billions of enterprises in the upstream, middle, and lower reaches of the industry chain has increased from 220 in the previous year to 300, but the industry is highly polarized. Some enterprises have achieved a 200% increase, and some companies are facing the edge of elimination.
Industry cold winter is approaching LED industry has come out of the trough? Zhang Xiaofei judged that January-February next year will be the "coldest and most difficult" time for the industry. He expects that there will be less than 30 epitaxial chip companies next year. Three domestic MOCVD equipment manufacturers will emerge, but there will be no product sales. The packaging plant will close down 20%, and the downstream display company will close down. The penetration rate of LED downlights and spotlights in the domestic market will exceed 30%, and LED lighting industry sales may reach 1 billion yuan.
Moreover, the industry's oversupply situation is still increasing. Zheng Tiemin, general manager of Shandong Inspur Huaguang Co., Ltd. pointed out that the LED industry has seen an oversupply in 2011. By 2012, there was a serious oversupply and a large number of companies restricted production, production, closure, closure, and even the phenomenon of boss running, which can be foreseen in the future. There will also be the phenomenon of shutting down production, reorganization of assets, mergers and acquisitions, and new projects.
Zheng Tiemin stated that some entrepreneurs only pay attention to immediate interests, and some enterprises do not have policy subsidies and preferential policies and go to expand production in other places because they see the urgency of attracting foreign investment from foreign governments. All these factors have intensified the industry's supply exceeding demand.
The huge amount of investment that swarmed directly led to a price war. Wang Lianghai, vice president of Tongfang, pointed out that in the past few years, the investment in LED upstream chip area has been huge, the price has dropped to 30% in 2010, the performance index has doubled compared to 2010, and the average price in the packaging field has decreased compared with 2010. 40%, performance is also improving, but relatively slow, terminal application product prices are also falling, the original 300 yuan product with the current 200 yuan LED product basic performance is consistent.
In order to break through the current market, Zheng Tiemin believes that the implementation of product differentiation strategy can ease the pressure brought about by the price war, and should pay attention to research and development and production of high-end products and improve product quality. He also said that mergers and acquisitions between LED companies is also an important direction.
E-commerce channels have become increasingly valued by the industry. The LED industry has also begun to focus on emerging channels. Zhang Liming, director of Xinliyuan, said that traditional channels "have burned too much money" and that he is not successful. He is now "especially advocating e-commerce" and believes this is a very good channel for the LED industry.
Zhang Ming pointed out that in the traditional channels, the cost of a product with a cost of 20 yuan is almost 60 yuan for a chain sales terminal, which is three times the cost price. Even if a company opens its own store, the price is at least double the cost. If it is well controlled, the use of online and offline cooperation will be an opportunity for LED companies," said Zhang Ming.
The Outdoor Sports Light make some people feel loose while running, please be not mind before you buy
Bright and attractive Outdoor Sports Light, looks great on your shoes,or your wrist
Also can be clipped on your waist, mountain bicycle, etc
Light weight for carring when you go out for sport.
These luminous Outdoor Sports Light are awesome safety night lights for people who likes to run outside at night or when the lights are low.
Outdoor Sports Light
Led Shoe Lights,Arm Lamp,Outdoor Sports Light,Outdoor Flood Lights
Ningbo Henglang Import & Export Co.,Ltd , https://www.odistarflashlight.com